skin mood
As you get ready to shed layers of clothing for beachwear and embrace the sunnier days ahead, make sure your skin is prepared for the hottest season. As the weather changes, your skin changes with it. The transition between seasons is the perfect time to swap your skin's winter wardrobe for a ritual better adapted to the summer months. Get your skin in shape for summer with this pre-summer Radiance Routine.
STEP 1 : EXFOLIATE with Biosource
Before you infuse your skin with nourishing ingredients, be sure to remove dead skin cells first. Cold weather causes skin cells to turn over less frequently so skin can look dull by the time summer comes around. Exfoliate your skin with Biosource Purifying foaming cleanser to remove dead cells for a healthy glow. It rids skin of impurities and dead skin cells, the skin is stimulated, smoothed, and looks more even.
The complexion is instantly radiant and prepared for hydration.
STEP 2 : REGENERATE with Life Plankton™ Elixir.
Winter weather coupled with other daily urban aggressions can make your skin dry, red and flaky. As the warmer weather rolls around, the transition can be hard on your skin. Regenerate your skin and press the reset button on radiance with the first step to every skincare routine, Life Plankton™ Elixir.
This anti-aging serum acts on your specific skin concerns no matter what your age or skin conditions. It defends, soothes and regenerates skin. promoting the cell renewal process. Vitamin C is a key ingredient that helps to repair damage from sun exposure and collagen loss, strengthen and firm the skin. Hyaluronic Acid helps to bring moisture to the surface of the skin, reducing the appearance of fine lines and wrinkles and keeping skin looking fresh.
Infused with Life Plankton™ ingredient at its highest concentration, in just 8 days, the quality of the skin is visibly improved: it looks smoother and more even, with signs of aging getting visibly reduced. Glowing summer skin is just around the corner.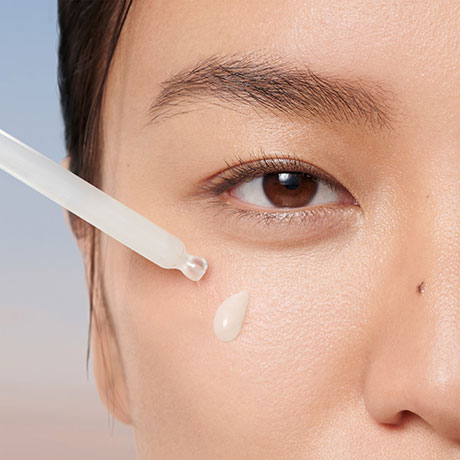 STEP 3 : HYDRATE with Lait corporel l'original
Great skin advice for every season: hydrate, hydrate, hydrate. Hydrate skin from head to toe with Lait Corporel l'Original moisturizing lotion. This everyday body milk instantly helps the skin look smooth and soft. It is a moisturizing lotion for dry skin that boosts skin hydration to help reduce flaky skin, restore the skin's moisture barrier and improve its elasticity. The body milk lotion penetrates easily into the skin, leaving it fresh and perfectly hydrated. This milky sensorial lotion is enriched with Life Plankton™Probiotic fraction that reactivates skin metabolism and strengthen skin's barrier.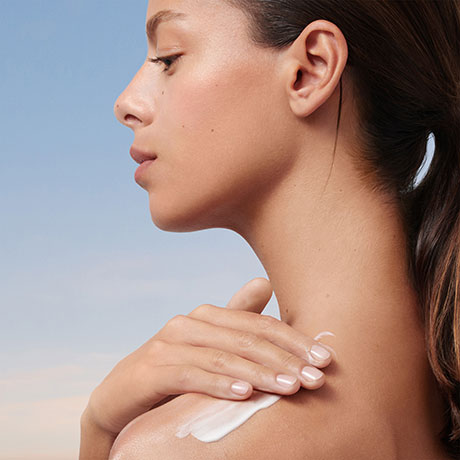 STEP 4 : PROTECT with Waterlover Sun Milk SPF 30
Even before the brightest days of summer arrive, the sun can creep in from behind the clouds in springtime and cause skin damage. Protect your skin – and the oceans – with Biotherm Waterlover Sun Milk SPF 30, a melting sun milk for face and body that protects the skin with a formula that also respects the aquatic environment. Its moisturizing formula is enriched with regenerating Life Plankton™Probiotic fraction for hydrated, glowing skin and Its fluid and unctuous texture penetrates in an instant and leaves your skin without white marks.
STEP 5: UPLIFT & GLOW with Blue Therapy Red Algae Uplift Cream
Blue Therapy Red Algae Uplift Cream an ultra-sensorial rosy cream. visibly lifts and firms skin structure, while reinforcing skin's youthful appearance. Red Algae, aka Hydrolyzed Rhodophycea Extract, reinforces skin elasticity and restructures collagen fibers while smoothing wrinkles. Life Plankton™Probiotic fraction improves skin metabolism and heal skin from urban accelerated aging.