ask biotherm
The 20/80 Effect
Are signs of aging skin inevitable with the passing of time? Or can fighting external aggressions help skin keep its youthful glow even as we grow older?
Thanks to a new breakthrough in skincare science, we now have the answer.  Recent studies prove that 80% of aging signs are due to external & internal factors such as UV exposure, pollution, or stress and, thus, avoidable while just 20% are due to chronological factors. For 30-40-year-old women, nearly 100% of aging signs are due to external factors, 85% for 40-60-year-old women and 80% for women older than 65. Time is the one contributor to signs of aging we cannot fight against, but the good news is that accumulated signs of aging can be visibly improved.
Why is collagen so important?
Collagen is a protein that serves as one of the main building blocks for the skin, keeping it from sagging and contributing to a plumpy skin and youthful appearance. The body naturally makes collagen, but this production decreases with age and other external aggressions. The skin naturally loses 1% of collagen per year so it is important to use products that help the skin to naturally restructure collagen fibers and prevent skin from sagging or becoming wrinkled.
How does Red Algae affect collagen?
Red algae (Hydrolyzed Rhodophyceae extract) is a powerful marine ingredient for a tenser and firmer skin. One of the most powerful algae on earth growing along the rocky parts of the Atlantic coasts from Europe to North America, it is capable of transforming and restructuring itself eternally when challenged by a harsh environment. Incredibly elastic, yet resilient, it preserves its youthful, unharmed shape day by day, year by year. Biotherm biologists captured its extraordinary uplifting power for skin. Thanks to its bioaffinity, aka its structure that is similar to skin's dermal matrix, it restructures collagen fibers and prevents elastin fibers from breaking down, reshaping your facial contours and smoothing your wrinkles.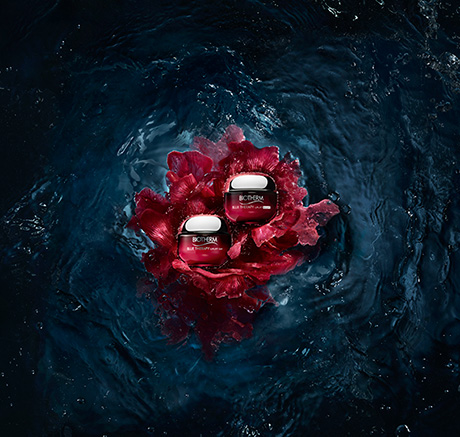 What is collagen peptide fraction?
Collagen Peptide Fraction, originated from France and 98% biodegradable, is an association of 2 peptide fragments which work synergistically to restore and maintain the skin's youthful, to retain strength and firmness.
The power of Red Algae by day and by night
Reverse the signs of aging skin with a Blue Therapy Red Algae Uplift routine.
Blue Therapy Red Algae Uplift Day Cream is powered by a potent blend of active ingredients – uplifting red algae extract and firming collagen fraction peptide. With a fresh, velvety oil-in-water emulsion texture, this rosy cream instantly lifts and smooths skin and defines contours day after day for skin that looks as if it has been lifted.
Blue Therapy Red Algae Rich Cream has been specifically formulated for dry skins to firm and reshape profile contours. Enriched with nutritive oils, such as argan oil and shea butter, it deeply nourishes skin, offering a comforting and wrapping sensation. Its nourishing rosy texture also offers an instant rosy radiance.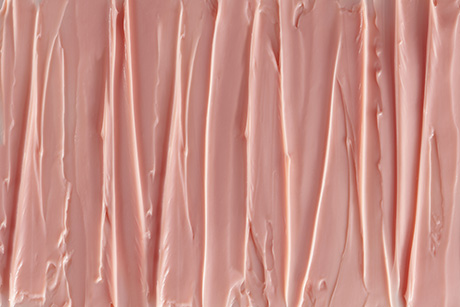 At night, skin needs a nourishing texture to fully repair as it experiences its highest moisture loss. Blue Therapy Red Algae Uplift Night Cream also includes uplifting red algae and firming collagen peptide fraction to smooth and firm skin and help skin to renew overnight. Night after night, wrinkles are visibly reduced, contours are re-defined, skin is firmer, as lifted. In the morning, the skin wakes up smoothed, fresh and illuminated with subtle rosy radiance.
While it is impossible to turn back the hands of time, avoiding the sun and using Blue Therapy can help to reduce the visible signs of aging.