Life Plankton™ Essence
Fundamental skin nourishing essence

What's unique about it: Life PlanktonTM Essence is the first step of the beauty routine to nourish dry skin. For the first time, Life PlanktonTM, Biotherm's core natural ingredient is infused in this essence at its highest concentration. Urban life and pollution slow down skin's self-defense, making skin weak, rough, and dry. This powerful essence regenerates skin from urban aggressions: in 8 days, see and feel newborn skin: soft, quenched with hydration, more resilient, and visibly younger.
Key Ingredients:
Life Plankton™ probiotic fraction: A patented regenerating probiotic fraction, proven to improve skin metabolism and heal skin from urban accelerated aging. 100% natural ingredient. Sourced in the French Pyrenees, amplified by bioscience. Infused in all Biotherm products.
This is the best skin essence because it is as lightweight as cosmetic water and as active as a serum.The super-penetrative facial Essence delivers its powerful concentration of Life Plankton™ in the skin and creates a healthy canvas, facilitating your skincare routine.
It is clinically proven that Life PlanktonTM Essence regenerates skin from the first application:
Immediately: Firmness: +25.3%*
In 4 weeks: Plump: +17%** /Smooth: +22%**
*Measured by Dermal Torque Meter ® 40 women presenting a lack of tonicity on inner face forearms
**Clinical test results of 49 women after 4 weeks of use.
When: ideal for winter or dry weather, both day and night on a cleansed skin.
How: Shake well before use.
Put some droplets on your palm and lightly spread on the face with fingers in 8 movements. Absorbed in seconds, the essence leaves the skin regenerated - neither sticky, nor oily or greasy.
AQUA / WATER • GLYCERIN • BUTYLENE GLYCOL • PROPYLENE GLYCOL • CAPRYLYL GLYCOL • PPG-6-DECYLTETRADECETH-30 • VITREOSCILLA FERMENT • P-ANISIC ACID • XANTHAN GUM • DISODIUM EDTA • ADENOSINE • SODIUM HYDROXIDE • MARIS AQUA / SEA WATER • LIMONENE • BENZYL BENZOATE • CELLULOSE ACETATE BUTYRATE • POLYPHOSPHORYLCHOLINE GLYCOL ACRYLATE • LINALOOL • CITRONELLOL • SODIUM HYALURONATE • AMMONIUM POLYACRYLOYLDIMETHYL TAURATE • GERANIOL • POLYVINYL ALCOHOL • BENZYL ALCOHOL • SODIUM CHLORIDE • PHENOXYETHANOL • TOCOPHEROL • PARFUM / FRAGRANCE
Environmental & social impact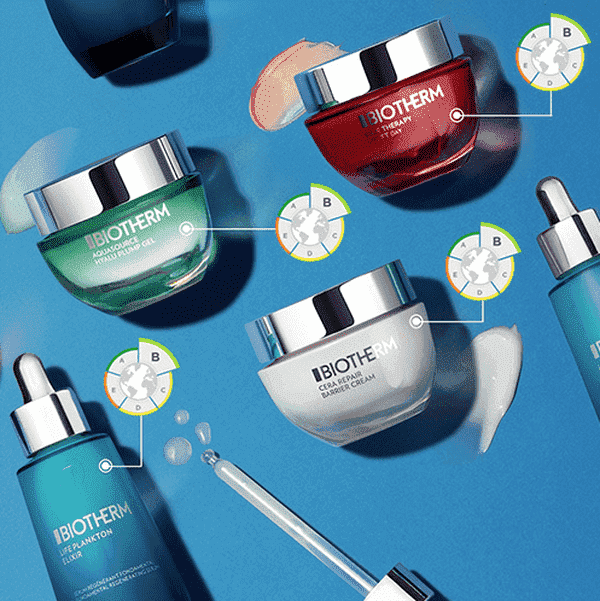 Environmental & social impact
Biotherm is committed to continually improving the impact of their products
throughout the product lifecycle, including the production and usage phase, and gives you access to this data with full transparency.
Calculation method approved by independent scientific experts and data verified by independent auditor Bureau Veritas Certification.
Overall environmental impact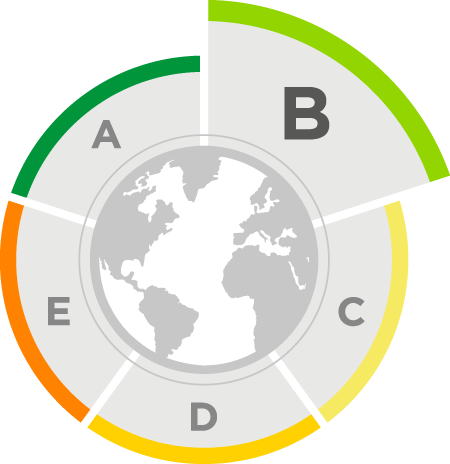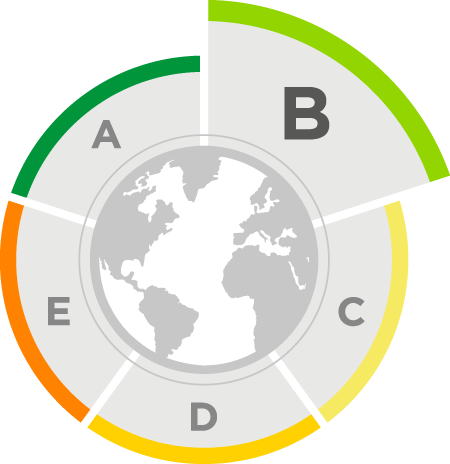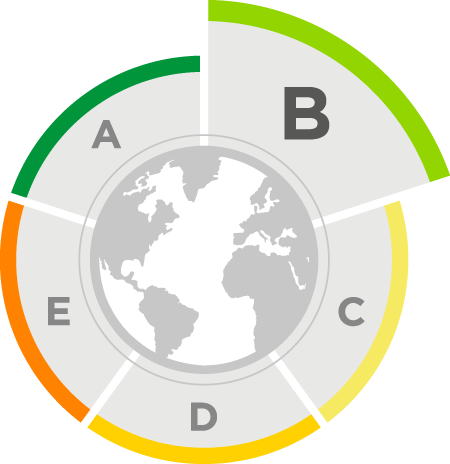 2.11 per usage dose
78 per 10mL



02 per usage dose
3.5 per 10mL
This impact score is based on the simulated usage of 1 product and 4 refills.
Enviromental impact of the packaging
% of cardboard/paper certified
FSCTM or PEFC:
100%
% of bottle made of recycled material3 including colorant:
40%
Refillable or reusable:
No
Social impact of the product​
The ingredients and components of this product are
sourced from suppliers committed to respect the .
2 suppliers committed to the social inclusion of people from vulnerable communities contributed to making this product.
1Grams of CO2 equivalent (" toner" category average = 3.7g)
2Water index including water quality + water scarcity (m3) - " toner" category average = 0.3
3Excluding closing system
4Recycling instructions may vary locally
Learn More