skin mood
Why is winter so hard on my skin?
Even if you have healthy skin the rest of the year, you may notice more skin irritation during the winter months. Your skin has a protective outer layer of natural oils and dead skin cells, which help keep your skin soft, smooth, and moisturized. Cold temperatures, low humidity, and high winds strip this protective layer from your skin while you're outdoors, and indoor heating can also dry out the skin.
What is a winter rash?
A winter rash is an area of irritated skin. It is most often caused by dry skin. Symptoms of a winter rash may include redness, swelling, itching, flaking, sensitivity, bumps or blisters. The rash may be concentrated on a single area on your face or body or be more widespread. The bad news : without treatment or lifestyle changes, your rash may last all winter long. The good news : with the right skincare products, you can treat your rash and keep skin healthy and moisturized.
Be kind to your body
Winter is also a good time to take a pause from the rush of your daily life and take time for self-care. Long, hot baths may be warming and soothing, but too many of them can actually cause the skin to become more dry and peeling. Nourish, pamper and massage your skin with rich and sensorial textures. Envelop your body in moisture with Lait Corporel l'original milk, the ideal moisturizing lotion for dry skin. It boosts skin hydration to help reduce flaky, peeling skin, restore the skin's moisture barrier and improve elasticity. This body milk lotion penetrates fast into the skin.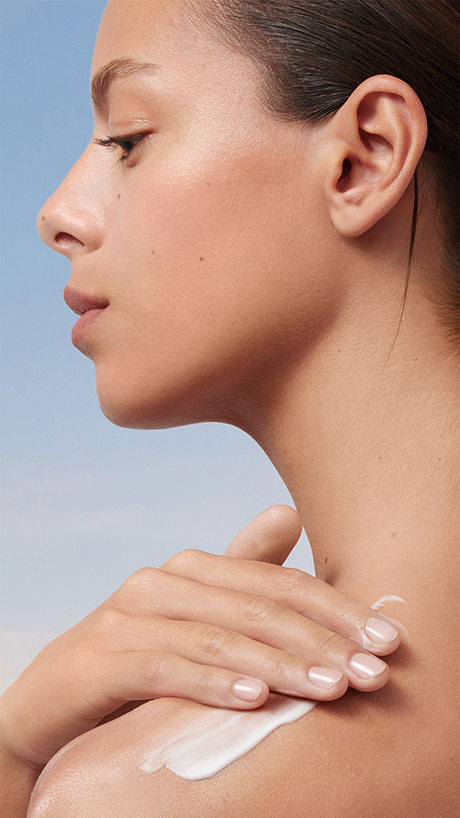 Care for your hands
This winter, you will likely be washing your hands more frequently than ever. It will keep you safe from illnesses, but it can also make your skin extra dry and itchy. Biomains hand cream moisturizes and reinforces the skin's barrier to protect from external aggressions like cold and wind and act as a protective layer for the skin of your hands. It protects skin aging and appearance of brown spots thanks to a combination of UV filters and an anti–free radical system even when spending time outdoors. Keep Biomains with you at the office, at home or in your bag and apply and re-apply every time you wash your hands. Turn it into a quick self-care moment and massage it from the wrist to the tips of your fingers and your nails, close your eyes and escape from life for just a few seconds.
Hydrate your face
As you cozy up in front of the fireplace, offer your face a comforting winter treat. Aquasource Cocoon was designed specifically for wintertime to target the seasonal dryness women's skin typically develops during these coldest months of the year. This balm-in-gel technology is as light as a gel and as deeply nutritious as a balm. It delicately wraps skin in comfort with the healing power of Life PlanktonTM and Mannose, that reinforces skin's natural defenses and helps to lock hydration at the core. It also has a soothing effect that gives a sensation of refreshing well-being when applied.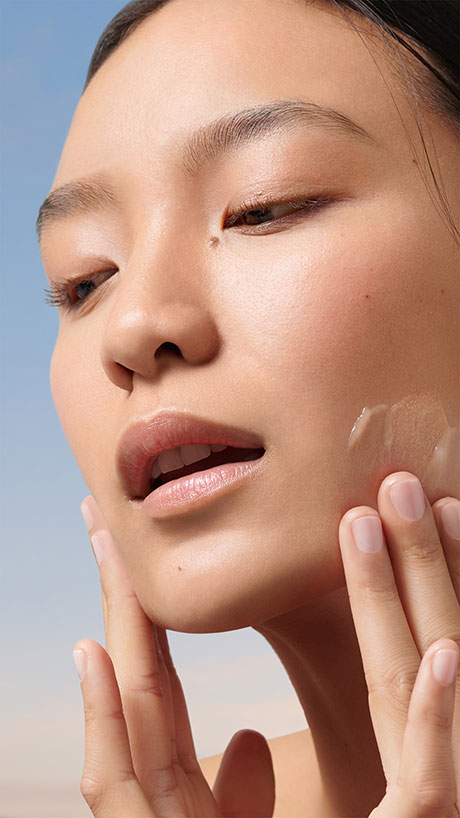 Keep up a daily routine
It is important to hydrate skin frequently and commit to a daily skincare ritual. Life Plankton Elixir is the first step to every routine, every day, every season. The regenerating power of Life PlanktonTM combined with hyaluronic acid heals skin from urban accelerated aging. Use Life PlanktonTM Elixir every morning and, for even better results, or if you are experiencing symptoms of winter rash, every night too. As the weather gets colder, renew and refresh your skin, and prepare it to enhance the absorption of the rest of your hydrating winter routine.
Winter rash is common and can be treated with the right Biotherm skincare ritual so you can enjoy the snowiest, coziest season and not worry about irritated skin.