Tips for men
Find the right skincare wardrobe for your face
Your face may be hidden under a facemask this winter, but it is essential prepare your skin for the frigid air. Your face is especially sensitive to the change of weather as it is one of the most exposed part of your body to the wind, the cold, the sun and the pollution of the winter season all of which can increase signs of aging and fatigue. However, just as the right outerwear can change your attitude toward winter, the right face routine can transform the way your skin reacts to the season. What you can do, is to make sure your skin is equipped to fight back against the elements with the proper winter skin-care routine.
Face outfit #1 Force Supreme Youth Architect Serum
Winter's decrease in humidity can wreak havoc on your complexion. Force Supreme Youth Architect Serum contains powerful anti-aging molecules, Blue Algae Extract, Life PlanktonTM and Pro-Xylene. It helps strengthen the dermal matrix and re-construct skin from the inside out. The Ultra-fresh texture is lighter than a cream and penetrates rapidly into skin without a trace of oiliness for firmer and revitalized skin and 24-hour hydration. Unveil a firmer, sleeker, brighter, even-toned and younger looking complexion.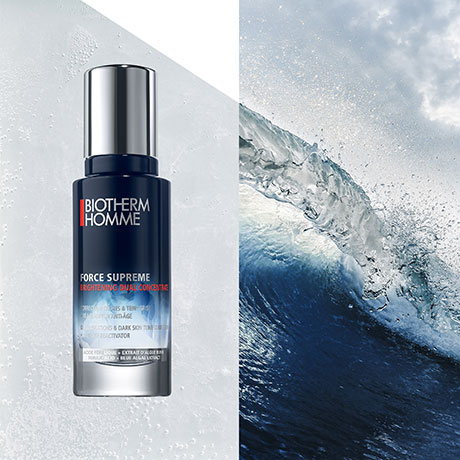 Face outfit #2 Force Supreme Youth Architect Cream
This corrective cream has been designed to improve the appearance and quality of men's mature skin. It acts against the visible signs of aging and remodels the skin, restoring a younger looking skin. Its effectiveness is found in its new tri-active concentrate that includes extract of Algae of Youth, Life Plankton and Pro-Xylane™ that reinforce the skin barrier, tone it and stabilize the connections between the skin's layers so that it recovers its density. Use every morning and / or evening on cleansed skin or after the applying Force Supreme Youth Architect Serum. Add a drop to the palm of the hand then, using both hands, smooth over the face in an outward pattern starting from the center, finish by the neck.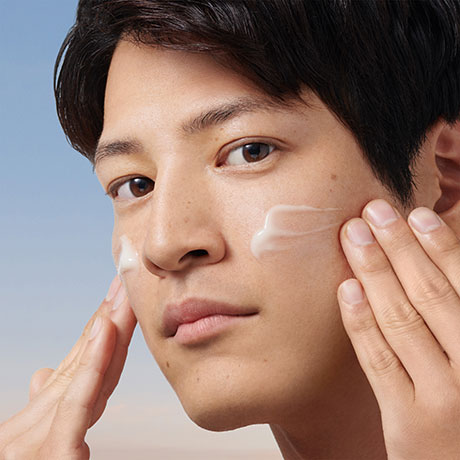 Face outfit #3 Force Supreme Eye Architect Serum
During the colder months, the depletion of vitamins D leaves the skin paler, which makes that dark circles under the eyes become much more prominent. Force Supreme Eye Architect Serum firms and revitalizes the skin under your eyes. While the Zamak metal applicator cools and softens, the Blue Algae Extract, Pro-Xylane™, Extract of Japanese Cedar Bud and Life Plankton™ formula blends away shadows and smoothes out creases. Keep it in the fridge to increase the effects ten-fold. Gently dab a small amount above and below the eye, from the bridge of the nose to the temples. Allow the texture and boost the microcirculation of the area by massaging gently. In 4 weeks, wrinkles are reduced, dark circles faded, the eye zone is de-puffed & eye contour area replumped.