Tips for men
As years go by, you are starting to notice the appearance of dark spots, fine lines and your skin is looking dull? These are early signs of aging that are beginning to show. But the good news is you can control skin aging with the right skincare routine. Read on for more!
As we grow older, it is only normal that the skin gets affected and that its overall health is impacted. But that does not mean we should let our skin down, and thankfully there are ways to treat early aging. Here we tell you everything you need to know on the best skincare routine to control skin aging.
Why should I use a toner?
Better-looking skin starts with including a toner in your skincare routine and applying it after cleansing or shaving. Indeed, an anti-aging toner will prepare your skin to receive its following treatments by helping them to absorb better and work faster. In this respect, applying the Force Supreme Lotion should be the first thing you do for your skin, before using a moisturizer. Enriched with cedar bud extract & pro-xylane™, this lotion plumps your skin and stimulates cellular regeneration and recreates the substance of the skin. Day after day, the skin is more comfortable and radiant. With its lightweight texture, this ultra-concentrated liquid instantly smoothens on contact with your skin and leaves no sticky residues. After cleansing or shaving, put a few drops into your hands and pat across the face or apply with a cotton pad, follow with hydration. At night, apply this lightweight toner after cleansing your skin and washing the day off. Day after day, you will notice your skin looking younger and more even.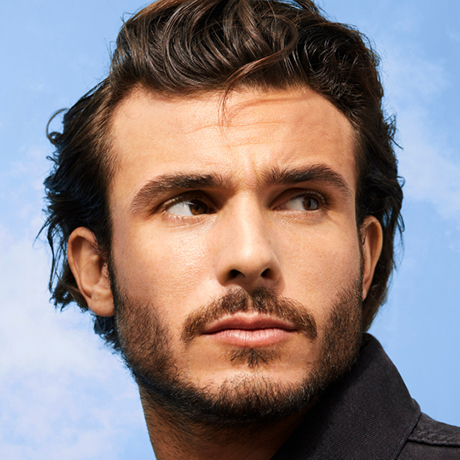 Why should I include a serum in my anti-aging routine?
Firstly, let's clear things about what a serum is. Because even if you have heard about it or even already have one, you should know exactly what it does. A serum is a skincare product made of small molecules that can penetrate deeply and deliver a high concentration of active ingredients into the skin. Applied after cleansing or shaving and before moisturizing, a serum delivers powerful ingredients directly into the skin making it a perfect product for specific skincare concerns, such as skin aging.
If you want to achieve firmer, brighter, and younger skin, the Force Supreme Youth Architect Serum is the way to go. This unique gel emulsion serum instantly penetrates your skin to heal it from violent wrinkle evolution. With its combination of rebuilding blue algae and densifying pro-xylane, this one of a kind serum makes your skin stronger to defy skin aging. Radiance is toned, fine lines are smoothed and skin is revitalized. Staying ahead of time has never been easier!
What moisturizer should I use to control skin aging?
To target signs of skin aging, it is important to use a moisturizer that will specifically act on your skin concerns. Enriched with Youth Algae™, Life Plankton ™, and prox-xylane, the Force Supreme Youth Architect Cream gets your skin looking more even, feeling toned and visibly less-lined. This multi-sign of aging skin corrector restores skin firmness, strengthens, and improves your skin texture. Within a few weeks, your skin regains its youthful appearance. Combined with the Force Supreme Lotion and the Force Supreme Youth Architect Serum, this anti-aging cream will moisturize your skin and make your skin look younger.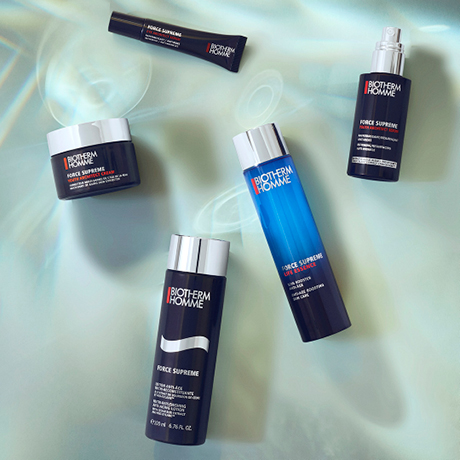 Should I use specific care for the eye contour?
When signs of skin aging start appearing, they first begin to show around the eye area. Indeed, the eye area is the most fragile part of the face where fine lines and wrinkles first start developing. To keep that sharp look, you can opt for the Force Supreme Eye Architect Serum to remove dark circles, counter puffiness, and diminish wrinkles. With its cooling zamac applicator, it revitalizes the skin and smoothens fine lines. It has an ultra-fresh, non-greasy, and non-shiny texture that quickly penetrates the skin to reduce signs of skin aging. Lightly massaged onto the eye area in the morning and/or in the evening, the Force Supreme Eye Architect Serum will de-puff your eyes and boost your look.
It is not always easy to deal with signs of aging on our skin, and some of us may think we cannot do anything about it. But that is not true! Applying the right products as part of your skincare routine will help prevent and heal signs of skin aging, giving us one more reason to live our lives fully without worrying about the years showing on our face!